Bruner and Stevens have recently branched out into the literary arena, writing both children's books and an adult action thriller.
BEESWING MAKES FRIENDS, a new children's picture book by James and Elizabeth is available from popular booksellers. Elizabeth's first children's book, MISTER D: A CHILDREN'S PICTURE BOOK ABOUT OVERCOMING DOUBTS AND FEAR, is also available.
James and Elizabeth's manuscript, FAST FORWARD, the first in a series of action thrillers, has made the 2016 Top 100 Manuscripts List in Tracking Board's Launch Pad Competition. They are currently submitting the manuscript to agents, publishers and producers.
The first in a children's picture book series that tells the entertaining and enlightening story about the adventures of Beeswing, the little magical golden dragon, and his friends, both human and fantastical.
"This is a fun and uplifting book to read to children of all ages! It allows both the reader and listeners to engage in the story, sing along, offer their enthusiasm and opinions of the story, and become part of a lovely story about a group of friends that learn to find a way to make the best out of a challenging predicament. This book is a heartwarming story that is well written and beautifully illustrated."
—Tiffany Werhner
"BEESWING has a very good point to it. An older adult might find themselves at a point in life like Beeswing and friends, sleeping through most of their life and realizing their friends are gone. But, it's not too late for them to wake up and enjoy life with new friends."
— Nina Smith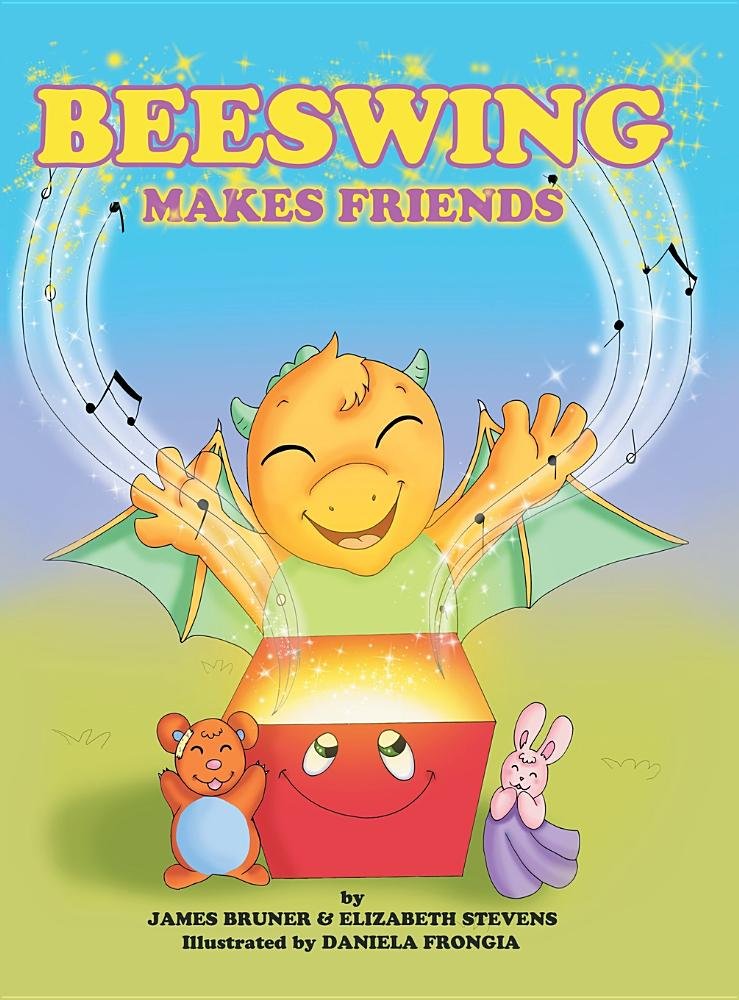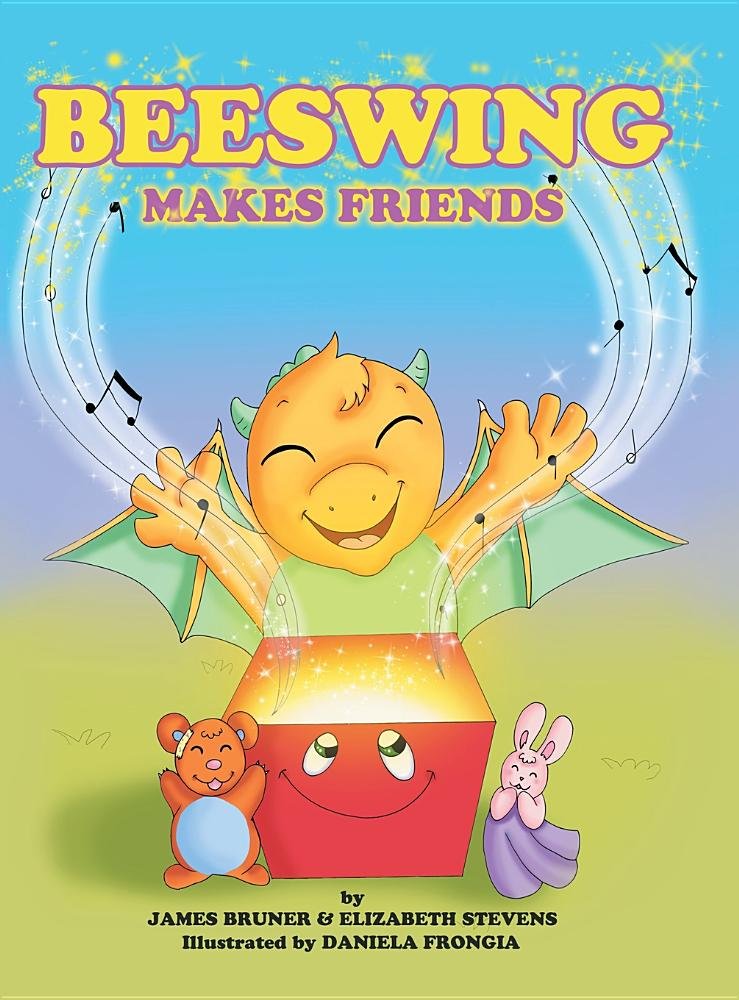 Long, long ago, there was a little golden dragon named Beeswing. He could breathe fire when he was angry, but he almost never was. And, he has the ability to change into other animals. That made his friends laugh and laugh.
One day, the friends played so hard they fell asleep…(Continue Reading)
An Empowering, Entertaining Fable About Overcoming Your Fears And Doubts
Eight-year-old Julie is getting ready to test for her black belt in Karate, but her fears and doubts are holding her back — until her Aunt Mary reveals the secret of "Mister D." Who is Mister D and what is the secret?
"…this book perfectly presents a manner of facing our fears and believing in ourselves regardless of our doubts…A highly recommended book, for any children in general, with the message being applied to any situation in a young person's life."
—Emma Robins
THE SHOTOKAN WAY Magazine
"What a gorgeous book!…I wish there was a book like this when I was growing up… Reading this story has been wonderful. I feel I'm holding my head up just that little bit higher and I seem to have developed a 'can-do' attitude."
— Nina Koo-Seen Lin
Kooky Toon Book Corner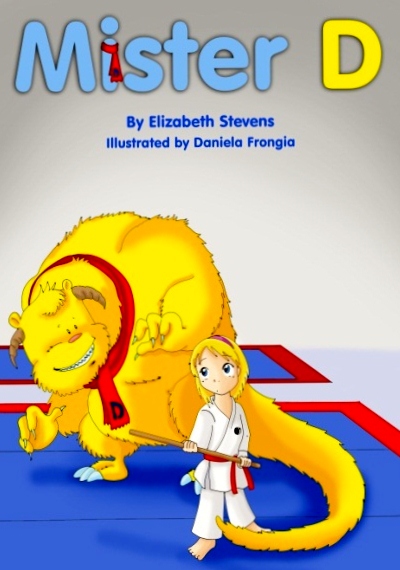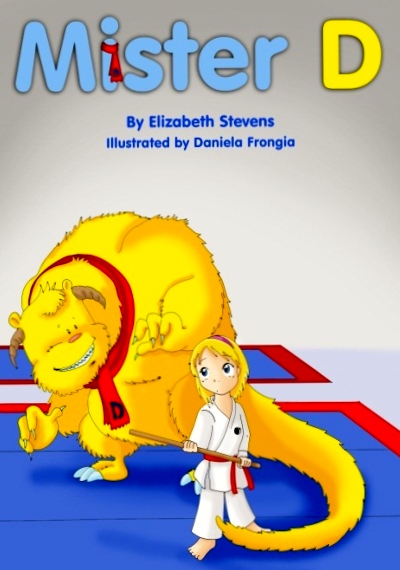 MISTER D has been approved for use in California public schools by the office of California's State Superintendent of Public Instruction.
The Story Behind MISTER D: A Children's Picture Book about Overcoming Doubts and Fears
Like so many other parents, I used to take my daughter, Jennifer, to her Karate lessons several times a week. It was a big part of our lives. She took Karate from one of CHUCK NORRIS' senior Black Belts. Chuck was active in his schools and we used to see him…(Continue Reading)
When an LAPD  homicide detective turned Army commando escapes after being knocked unconscious and captured by the Nazis during WWII,  he discovers that not only is he now back in Los Angeles, but it is 1985 and he hasn't aged a day.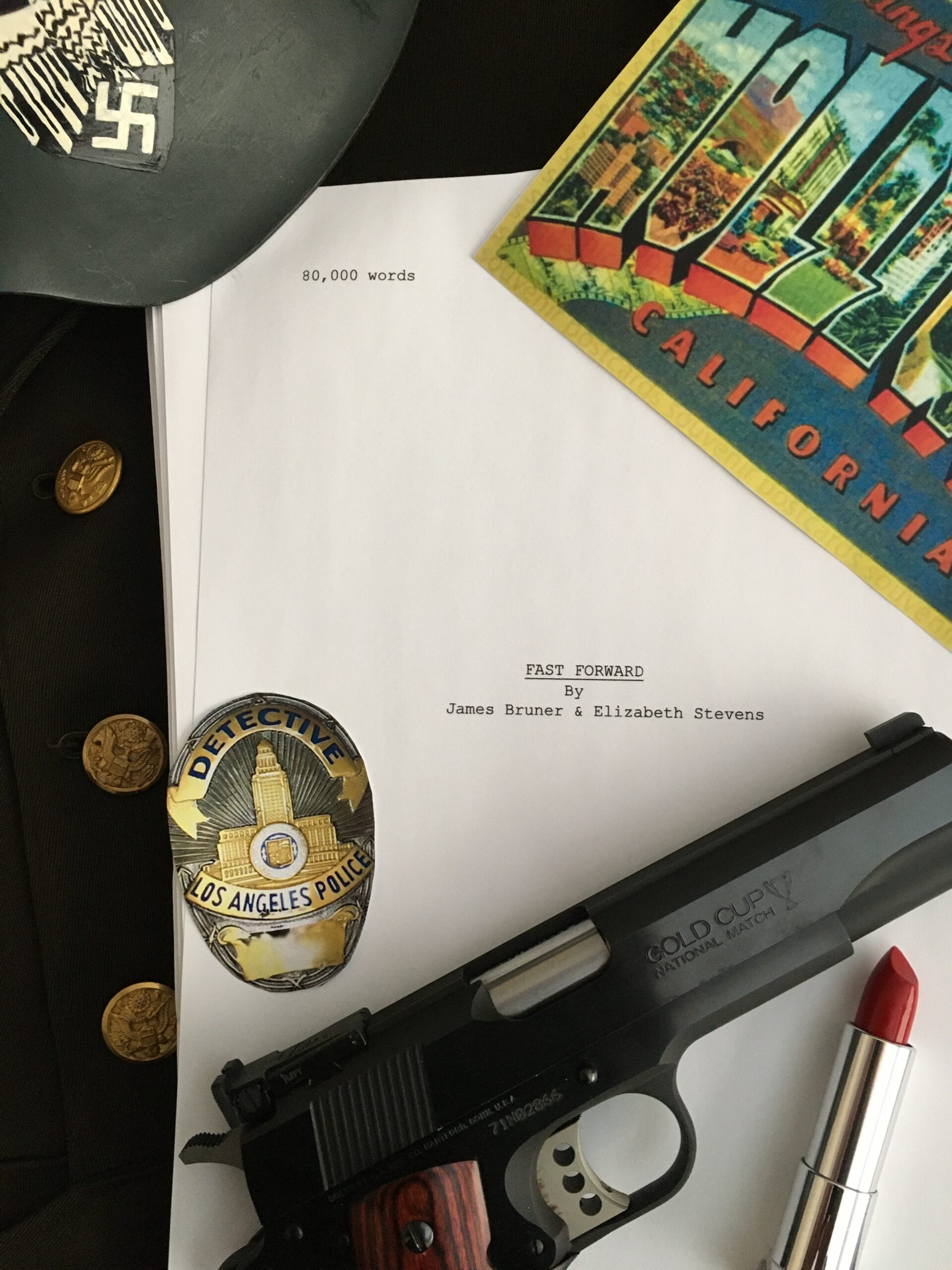 "James Bruner and Elizabeth Stevens have fashioned a taut, engrossing adventure thriller with a believable sci-fi twist and a good-humored undertone that will put fans in a state of amused suspense. The hero is so tough his brass knucks are a family heirloom."
~ Jim Morris – Green Beret veteran and award-winning author of War Story, Above and Beyond, The Green Berets Fiftieth Anniversary…
"Original, riveting and spellbinding from first page to last.  Fast Forward is a terrific read that will definitely deprive you of a night's sleep."
J. C. Pollock – Author of a number of New York Times Bestselling Thrillers, including Crossfire, Centrifuge, and Mission M.I.A.
LAPD homicide detective turned Army commando Michael McCain escapes after being knocked unconscious and captured by the Nazis during WWII. He discovers that not only is he in back Los Angeles, but its 1985 and he hasn't aged a day.
While battling ruthless killers who are desperately trying to recapture him, McCain teams up with his former partner, retired police lieutenant Frank Del Pozzo, who's now in his 70's. Frank is a modern man, 1980's-style, and has his work cut out for him trying to help McCain navigate and survive the strange new world he's found himself in.
Frank had given up on life after his wife was killed in an auto accident a few years ago and is rejuvenated by McCain's return.
While the fists and bullets fly and the bodies pile up, McCain reconnects with his ex-fiancée, Beatrice, who he's still madly in love with… (Continue Reading)