An Empowering, Entertaining Fable About Overcoming Your Fears And Doubts
Eight-year-old Julie is getting ready to test for her black belt in Karate, but her fears and doubts are holding her back — until her Aunt Mary reveals the secret of "Mister D." Who is Mister D and what is the secret?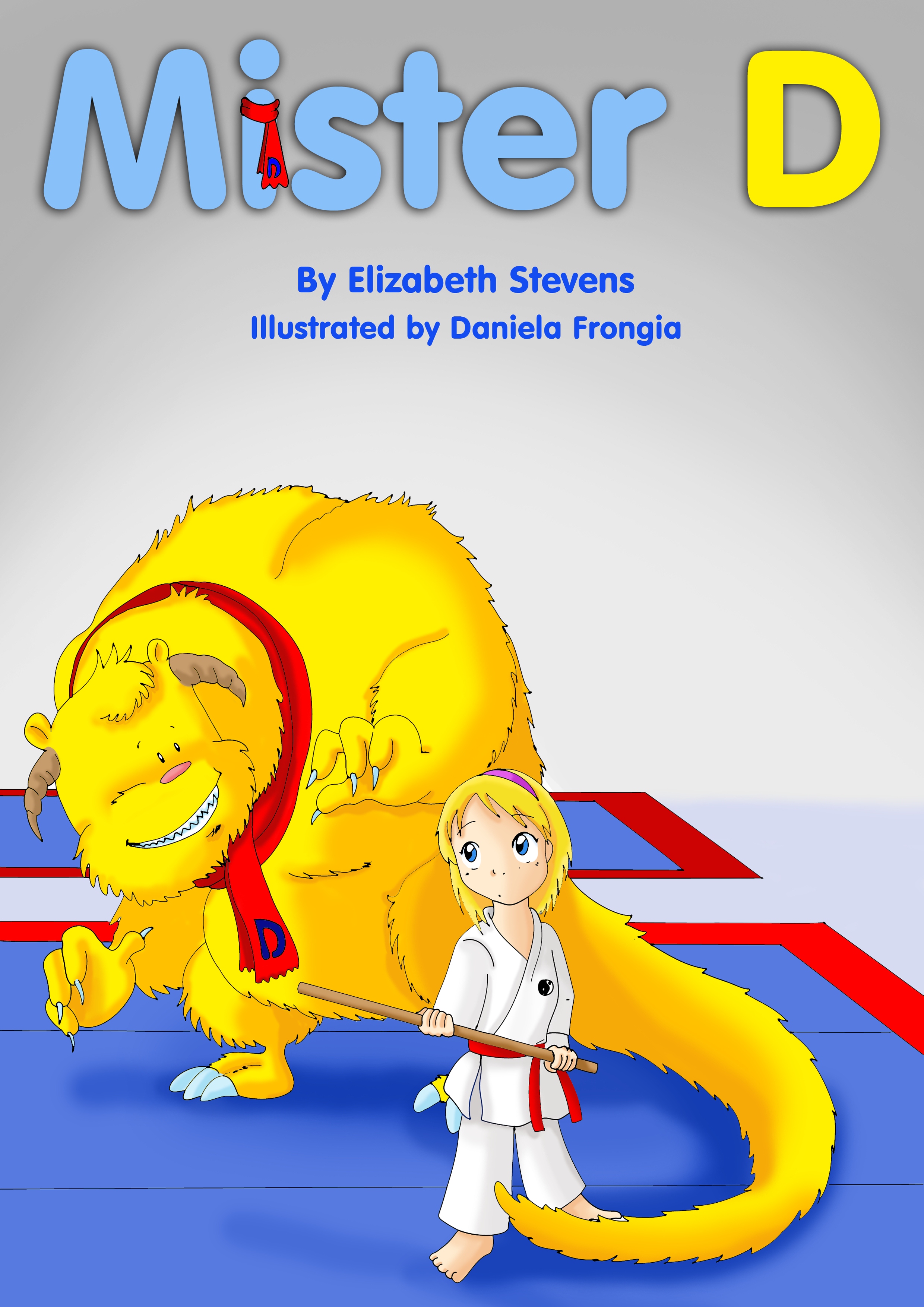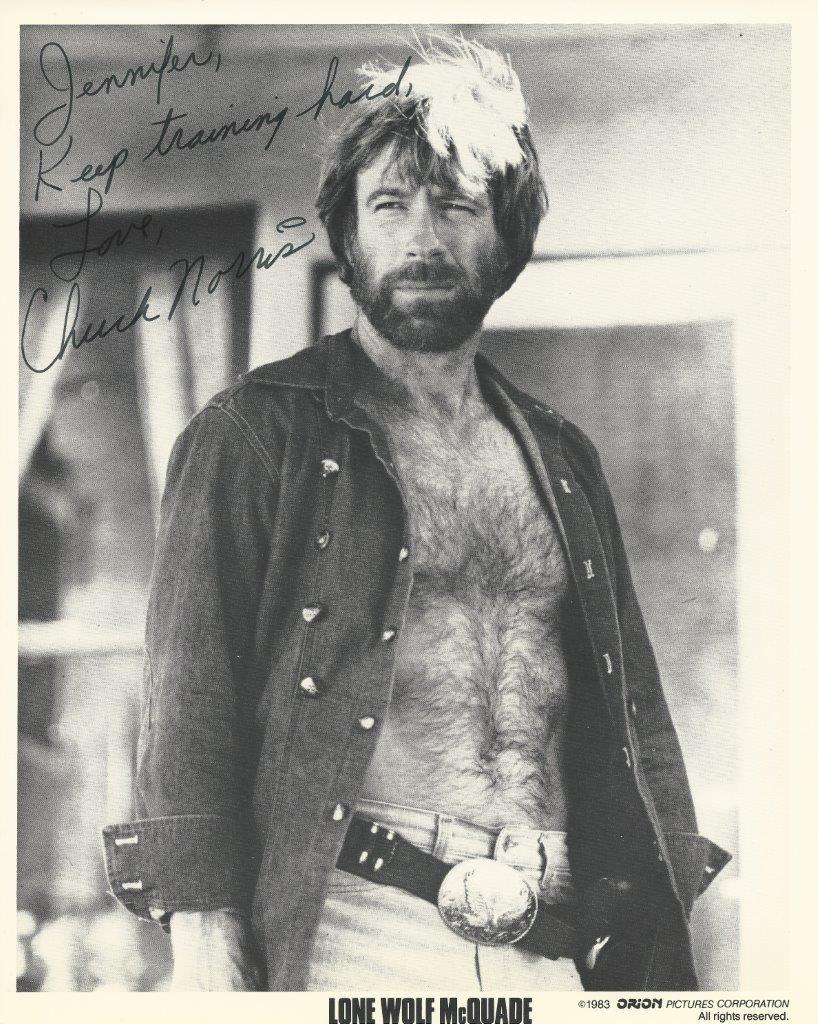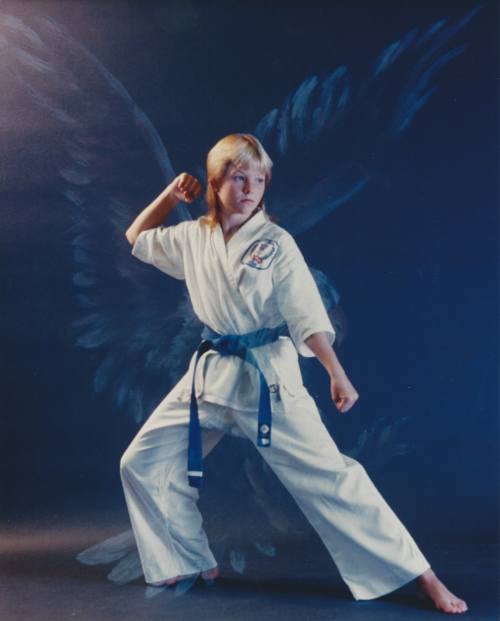 The Story Behind MISTER D: A Children's Picture Book about Overcoming Doubts and Fears
Like so many other parents, I used to take my daughter, Jennifer, to her Karate lessons several times a week. It was a big part of our lives. She took Karate from one of CHUCK NORRIS' senior Black Belts. Chuck was active in his schools and we used to see him all the time at the belt tests.
One day before one of her advanced belt tests, Jennifer nervously said to me, "What if I make a mistake during the test?"
I felt for her. She looked so scared. I think she was nervous that she would let me down. I wouldn't have been disappointed, of course, not if she had tried her best.
I asked her, "Do you know everything you need to know for the next belt?"
"Yes, I do." she said.
I then asked, "Have you practiced?" Of course, I knew that she had practiced since I always watched her class, but I was trying to make a point.
She smiled and said, "Yes, Mom, I have practiced a lot."
I told her that when you have doubts and fears then you can't focus. And when you're not focused, that's when you can make mistakes. I suddenly thought of something. "Why don't you think of your doubts as Mister D… During your test, if you feel scared, just say in your mind — Go away Mister D!"
Jennifer looked at me and nodded. I could tell that she liked the idea.
She tested and did really well. After it was over, she ran up to me, showed me her new belt, and said, "It worked!"
Jennifer was so excited. I was too. I was so happy that something I thought of to help her, had actually helped her.
I told my husband, James, about it later that evening. "You should write it as a children's book," he said.
I told him that I didn't know if I could.
He then said to me, "You better tell Mister D to go away.
MISTER D has been approved for use in California public schools by the office of California's State Superintendent of Public Instruction.
"…this book perfectly presents a manner of facing our fears and believing in ourselves regardless of our doubts…A highly recommended book, for any children in general, with the message being applied to any situation in a young person's life."
—Emma Robins,
THE SHOTOKAN WAY Magazine
MISTER D is a delightful morality tale about confronting the twin-horned dilemmas of doubt and fear. Centered around a simple but powerful truth embraced by a young karate student, the message of MISTER D is universal and uplifting. Elizabeth Stevens' first venture into children's literature will not be her last. MISTER D is sure to resonate with its readers.

~ Roger Salick
Master Instructor, Salick's Karate
"This is a wonderful book…..filled with happy illustrations, an easy read with a great message told in a way children can relate to and help them get a bigger picture of life. I'm sure there will be more to come, so be on the look-out. It's an excellent way to get messages across without parenting! I look forward to many more!"
~ Deirdre Morgan
Deirdre's Insights
To Read Mister D
Click On Your Favorite Bookseller Below!